Asymmetric Routing
Network configurations may cause large asymmetric routing volume. When the Analyzer observes one sided traffic, it can estimate the unseen traffic volume from the reverse traffic.
This is very useful for route debugging, to anticipate changes in link traffic volume, and to estimate the costs of bad routing policies or configurations.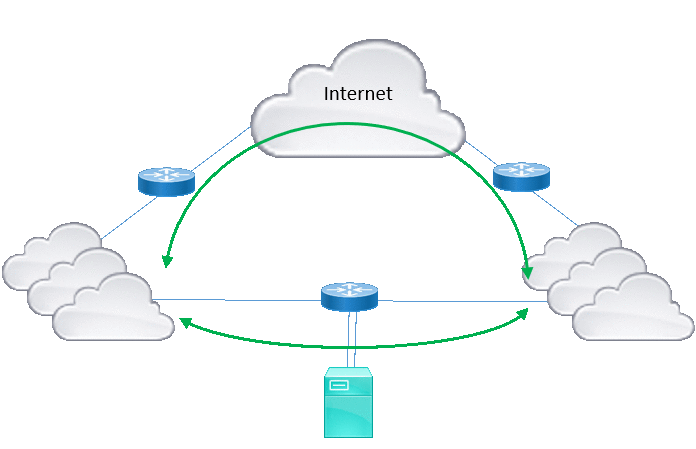 Analyzer observing only one side of asymmetric traffic.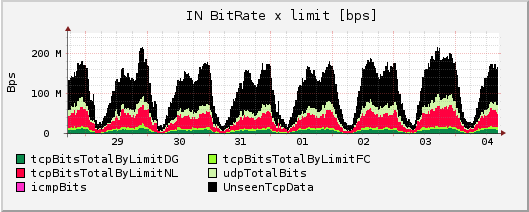 Traffic profile with large percentage of Unseen Traffic, calculated from reverse traffic.